India's leading e-Rickshaw Manufacturer.
SAARTHI e-Rickshaws are India's leading brand for launching e-Rickshaw (Battery Driven Technology) in the Country. We believe in our ideas to change the world of our long decades man pulled rickshaws in our country.
With aim to manufacture a Rickshaw which is not man pulled and secondly also not effects our environment with any kind of pollution (Air and Noise). Our continues research & development results Saarthi e-Rickshaw birth.
And today we have wide variety of e-Rickshaws / Electric Vehicles (Battery Driven) under the brand name "SAARTHI" e-Rickshaw.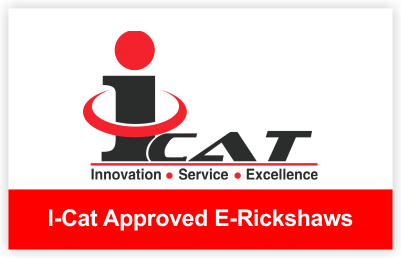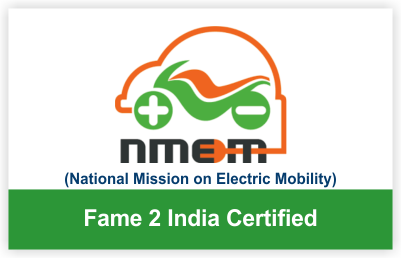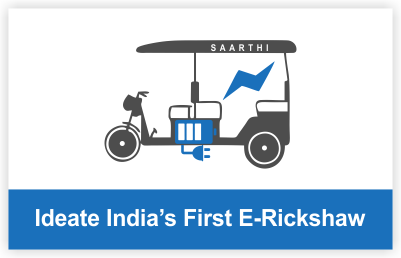 Saarthi E-Rickshaw "Ride with Trust"
We are actively participates in all the electric vehicle promotions exibitions & events all over the country to drive faster adoption of electric vehicles to ensure a progressive and greener future in the mobility system of the India.
We are committed towards creating better, enriching & empowering experience for our customers, with continues R&D by our highly experienced professionals and technicians.
Building A Better World... For Tomorrow !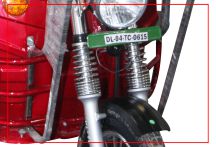 Heavy Duty Shockers
Enjoy a smooth ride even on rough terrain with thses telescopic hydraulic shockers.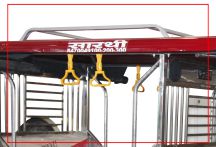 Metal Roof with Carrier
Carrying heavy baggage is no longer a hassle with a luggage carrier fixed on the metal roof.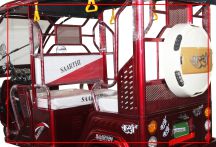 Double Chassis
To support vehicle's mechanical components, we're first one to introduce double chassis.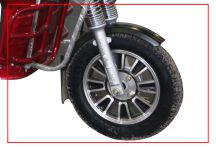 Alloy Wheels
Looks sharp at every turn with our stylish and precisely cut alloy wheels.
---
Our Wide Range Of Electric Vehicles
Moving Forward With Electric Energy...